The special image of the great Luang Phu Daeng was released in the 'Riak Sap Rap Ngern' batch that has been ritually blessed for a period of three months in the year 2552 of the Buddhist calendar (2009 CE). The Buddhābhiseka blessing ceremony of this batch took place on March 27, 2552 BE. Besides Luang Phu Daeng leading the ceremony himself, many other famous Thai Buddhist master monks (e.g. Luang Por Kalong of Wat Koalam Sakaew, Luang Por Aun of Wat Thamma Kosok, Luang Por Marai, Luang Pi Foo of Wat Bang Samak, Luang Por Siri of Wat Tan, Luang Phu Pian) joined the empowerment ritual in order to bestow their blessings on the amulets from Wat Huay Chalong Temple.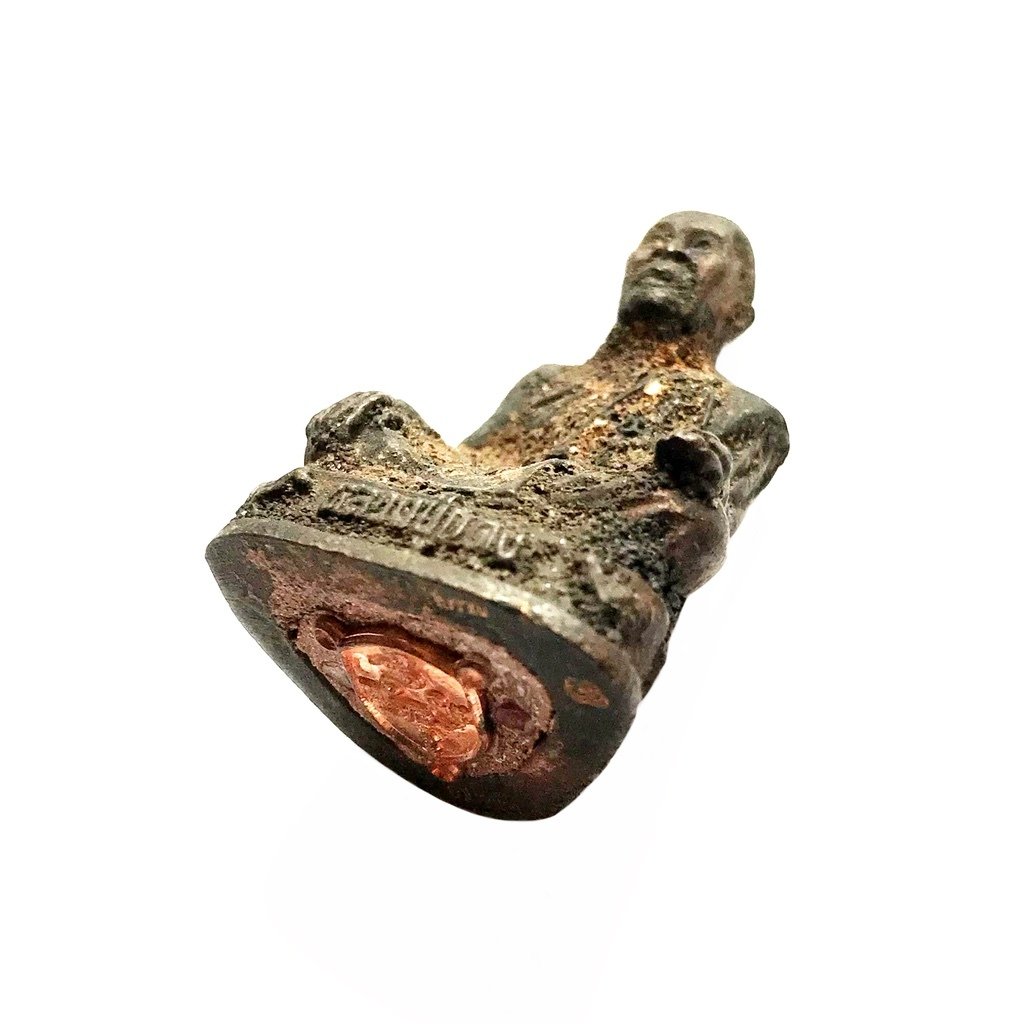 Owing to the mass consecration the amulet has the power to generate huge profits and success for the owner as a result of the powerful 'Five Millionaires Alignment' spell. Prior to the consecration, however, this loi ongk effigy had been kept in a small storage place beneath the surface of the temple complex. In this way, immeasurable auspicious energy was transferred onto the holy object during the time it was buried there.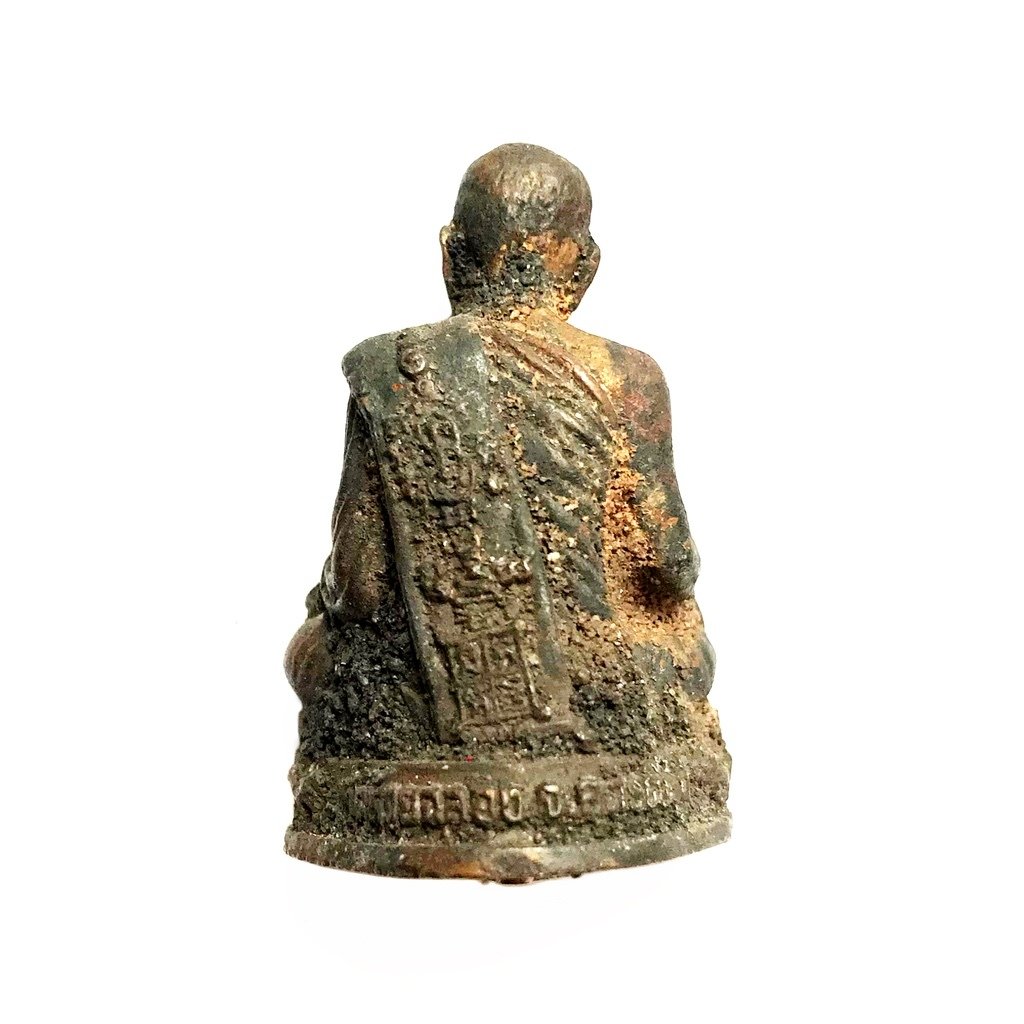 Indeed, even the soil on which the temple building stands today is deemed sacred due to the large quantities of mineral relics found in the area. Hence the statuette is covered with dried earth from the burial place. Also, various minerals and natural relics have been inserted into the base of the figurine, sealed by a tiny copper takrut featuring an embossed yantra design at the bottom. In addition, an official edition number has been engraved on the metal base.